Open the trade and investment market in Khon Kaen Nearby provinces and countries in the Greater Mekong Subregion (GMS)
FOOD PACK &
WAREHOUSE LOGISTICS EXPO
Food Pack & Warehouse Logistics Expo 2023, held at Kice Convention Center, Khon Kaen, is a forum to showcase industrial machinery technology. beverage food processing machinery packaging machinery food packaging logistics system warehouse system and integrated industrial products
Seize your significant business opportunities in 6 GMS markets including Laos, Cambodia, Myanmar, Vietnam, China (Yunnan-Guangxi) and Thailand with a combined population of over 330 million.
Khon Kaen has developed the city into an economic center in the Isan region and connected to the GMS market, which is a good opportunity to open up the market. Growing new business vigorously worth investing both in Khon Kaen and nearby provinces.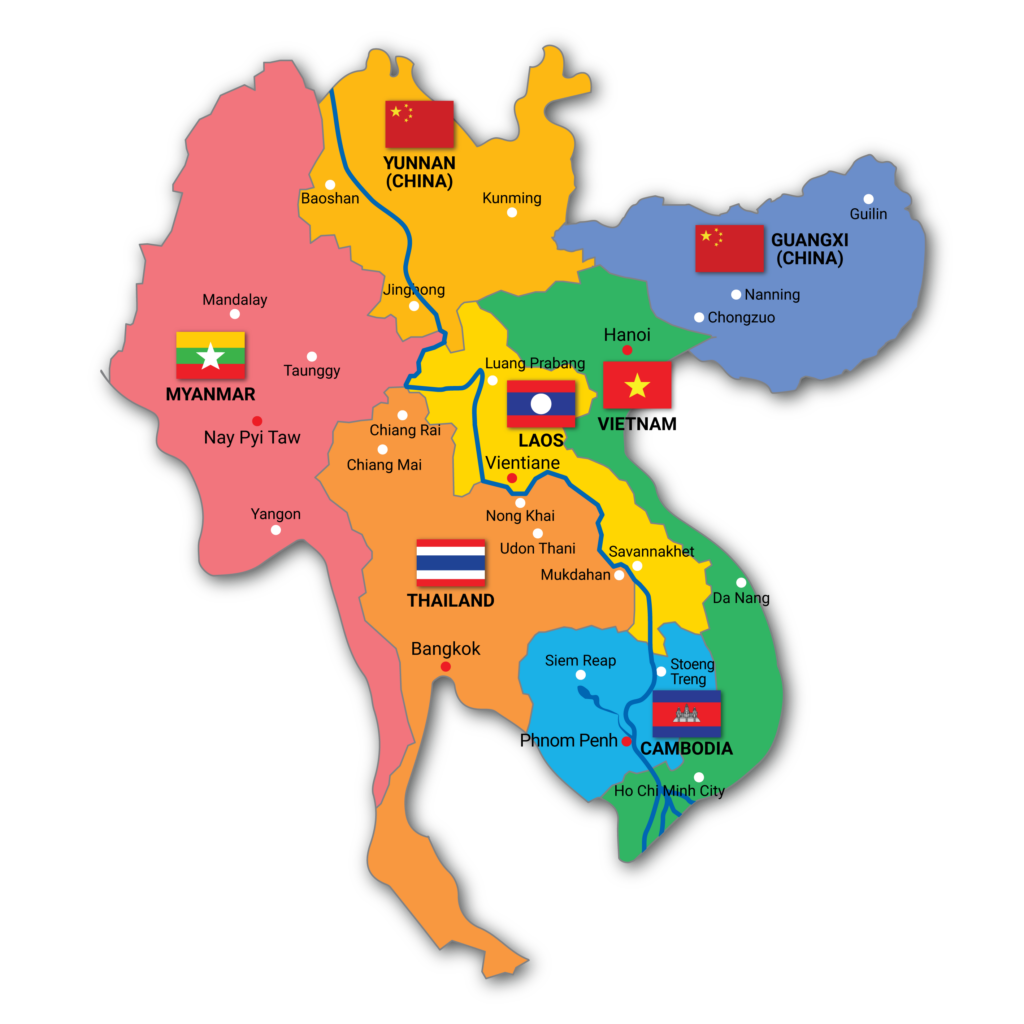 Give your business the opportunity to be easily recognized. And increase your chances of making more sales. It also gives you direct contact with new customers. Maintain relationships with your current customers and keep your company ahead of the competition.
Join the Food Pack & Warehouse Logistics Expo for the opportunity to pick up the technology. automatic machine A variety of innovative solutions to help you increase your productivity successfully.
Food Pack & Warehouse Logistics Expo 2023
Food Pack & Warehouse Logistics Expo 2023
Update Trend
Update Trend Food of the Future Sustainability Trend Increase your income and expand your business.
Let's see the latest technology.
See the latest technology in food-beverage processing. Various packaging machines Pharmaceutical production machinery, herbal supplements and OEM business
Demonstration of food production
Demonstrate food production at both SMEs and industrial levels Watch a demonstration of bakery production, dim sum, buns, dumplings, etc.
Food Consultant & Packaging Clinic
Meet experts for advice on food production and packaging design in the new era.
Warehouse Logistic Expo
Find storage solutions such as racks, forklifts and other handling equipment in the warehouse.
Beyond Food Expo 2023
Organized in conjunction with Beyond Food Expo 2023, a trade show Integrated Food and Innovation of the Mekong River Basin.
Special Discount Promotion
Receive discounts on special products, Special Discount Promotion, wow, up to 20-50% discount only within the event.
Knowledge update seminar
Free seminar!! that will allow you to update knowledge trends Keep up with all trends in the industry.
more details
Business Matching
Help you to match business And help you easily negotiate with your target audience.
more details
Food Pack & Warehouse Logistics Expo 2023
Exhibition of technology, innovation, food-beverage processing machinery packaging machinery warehouse system and complete logistics system in the Northeastern region.
See you at KICE Khon Kaen Hall 1, 7-9 SEPTEMBER, 2023 at 10:00 a.m. – 18:00 p.m.