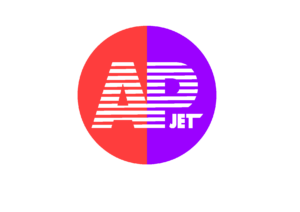 AP JET CO., LTD CO.,LTD
BOOTH NO.
R6
AP JET is a distributor of industrial printers, inkjet systems, thermal printing, laser printers, labeling and RFID Markem-Imaje systems. It has a complete portfolio of products for both product quality control and safety procedures, regulatory controls, retail regulations and regulatory requirements, recall and streamlining production processes.
Model 9750
The CIJ 9750 meets most industrial requirements, from black mark or cross code to direct food ink. Durability and ease of use are features that support your sustainability goals.
- Maximize uptime, reduce maintenance costs and simplify daily operations with the new 9750 printer.
- Clear code. Fine, but...It's fine and easy to track. Including 2D, QR codes and DotCodes that meet customers' growing needs for supply chain visibility
- Reduce consumables by up to 50% in combination with a wide range of ink cartridges, an enhanced eco-encryption solution that reduces VOC (an organic compound that evaporates easily).
- The Intelli'Ink® system gives the printer the highest performance and flexibility when encoding materials.Containers
- Jet Speed Control automatically adjusts the ink and printer to ensure ink drop position, code quality, and consistency... Every time.
- Industry Integration 4.0 becomes easy with a 24-pin interface, fast configuration.
Surface for marking:
Laminated tube | branded package | Attached to the packaging sealer | Ziplock bag | Packaging bag | Tubular bag | Manufactured metal parts | pharmaceutical parts | Rubber products | Hibernate | High insulating film | Formed metal parts | Electrical equipment | Electrical wireUgh. | Eggs | Decorative Labels | Custom Packages | Copper Cord | Copper Cord | Hard Paper Box | Hat | Case | Cable | Light Bulb | Glass | Aluminum foil covers.
Industry:
Beer and cider. | Automobiles | Aeronautics and Space | Non-alcoholic beverages | Snacks | Medicinal Products | pet food | Personal care products | Oil and gas | Pieceindustrial circles | food | molded products | electrical and electronic industries | eggs, dairy products, cosmetics, construction materials, confectionery | drinks
Model 9410
Availability, performance and quality are your drivers. The 9410 is designed to meet your coding requirements by providing high-quality code whilereducing device costs and ink consumption by 20%, up to 99.9% with service contracts.
Properties :
- Print up to 5 lines
- The print speed is up to 4.6 m.- Seconds.
- 99.9% availability maintains the initial performance of your device for 36, 48 or 60 months through customizable Service Pack
- Intelligent consumption systems do not need to be set.
- Clean with water and industrial detergent and ensure hygiene standards (IP55).
- Promote your brand while achieving the goal of traceability (text, logo and 2D barcode, etc., available in 35 languages)
- Reference ink with scratch retentionHigh levels of contrast and color when needed, as well as environmentally friendly counterfeiting and ink protection.
- The online navigation system in the local language guides you through steps to make sure your code is exactly what you want.
- Easy access to maintenance and manufacturing history
- Host access and password management can be configured according to your requirements by providing:Greater control
Material type:
Eggs | Electrical equipment | Tube | Stickers Pack | A dozen bottles | Wiring cables | Customized packaging | Plastic film | Pocket | Metal parts | Metal industrial parts | Polyethylene products | Laminate tubes | Aluminum foil cap | Containers | Hats, cardboard boxes, metal fittings | metal plates, and plastic. Bricktetrapak | a can
Industry:
soft drinks | snacks | medications | personal care | oil and gas | industrial parts | food, compression, electronics, electricity, dairy products | construction, confection | confectionery | beer & cider | automotive | aviation and space